The Victoria Works, The Street, Ashtead, Surrey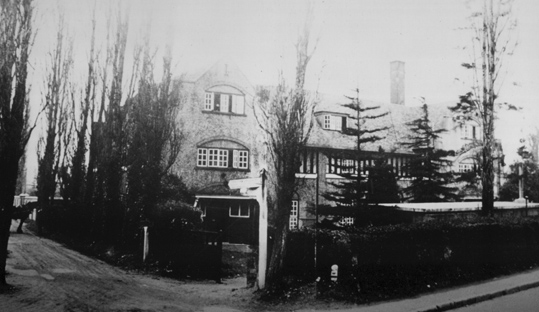 The building was constructed in around 1900, the first occupants being Cadett and Neal. Cadett and Neal manufactured Photographic Plates. They didn't last long, being taken over Eastman Kodak , who later transferred the business to their main site at Harrow, Middlesex. For a period in the early 1910's the factory was used by the U.K. agents of American "Stanley Steam Car Company" as a workshop.
The Ashtead Potters moved in to Works in 1923 and stayed there until their demise in 1935. Thereafter the longest tenant was McMurdoe Instruments who stayed until 1964. In 1965 the works then passed in the hands of the Leatherhead Urban District Council (now part of Mole Valley District Council). Finally, from 1980 until demolition in 1985 the building was used by a local car parts business for storage. The demolition began at Easter 1985 and the building was gone within a matter of weeks. Lime Tree Court, run by the M.V.D.C., opened as sheltered accommodation for the elderly the following year.
The Victoria Works with Greville Park Road running on the left towards the station (notice the horse drawn cart)c.1927. The author of this site for many years lived in a house opposite the works and saw the building being demolished. Once the site was cleared, numerous fragments of pottery were found scattered about. The houses date from the same period. This was the view from the front garden then.
A group of the Potters stand outside the front entrance.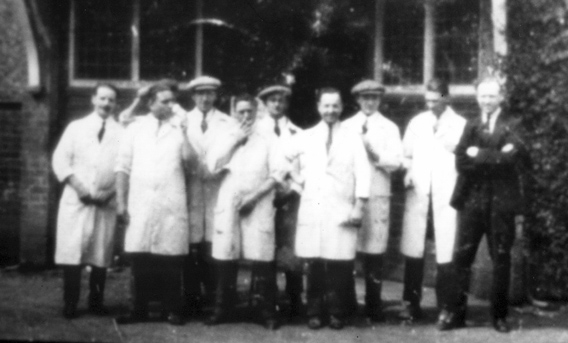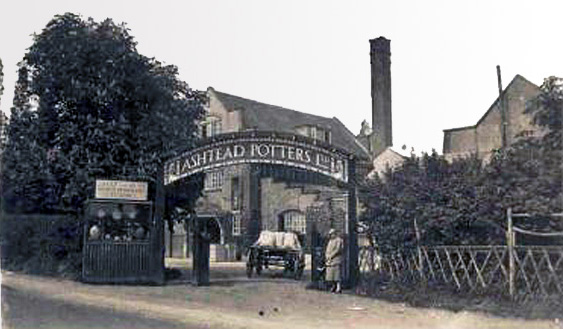 The Victoria Works looking towards the main gate c.1927.
Lime Tree Court, which now stands on the site. This picture was taken from the same spot as the one above, but in 2004. Inset is the plaque in the entrance lobby of Lime Tree Court commemorating "The Ashtead Potters Limited".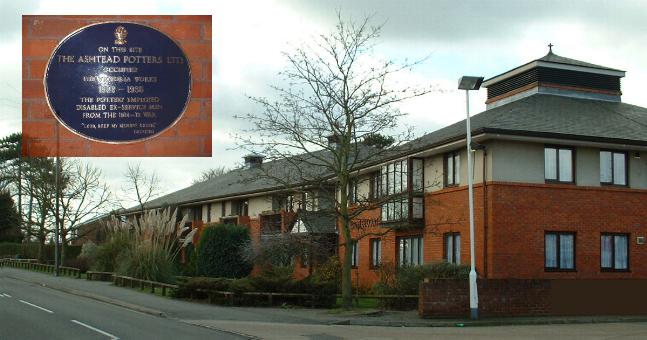 An extract from the "Peterborough" column in the The Daily Telegraph – April 1985. The illustration was by Geoffrey Fletcher, author and artist, who lived nearby in Ottways Lane.
On the 16th May 1928, the Ashtead factory was visited by Mary, Princess Royal. She is seen here in the decorating room with the artist Stanley Conway.
There's a fine selection of wares on the shelves behind, including a "Samuel Johnson" face jug and a Metcalfe designed "Sea Horse" lamp.
(photograph courtesy Peter Conway)